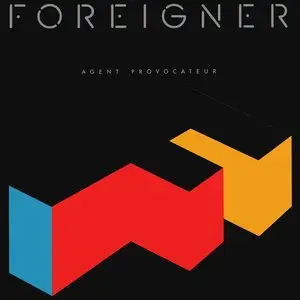 Foreigner - Agent Provocateur (1984)
Vinyl rip in 24-bit/192kHz | FLAC (5% Recovery) | no cue or log (vinyl) | Full LP Artwork
1.76 GB (24/192) + 294 MB redbook | HF + FS + FF | Rock
Atlantic Records - Original US Pressing
Agent Provocateur is the fifth studio album by American/British rock band Foreigner, released in 1984. A concept album, the songs tell the story of a spy who sees life through both the inside and the outside. The album was the band's first and only number one album in the UK, and it reached the top 5 in the U.S. Although album sales were lower than their previous work in the U.S., it contains the band's biggest hit single, the album's love theme, "I Want to Know What Love Is", which is their only #1 single in the UK and the U.S., staying at the top spot for three and two weeks respectively. The follow-up single, "That Was Yesterday", also proved to be a sizeable hit, peaking at #12 in the U.S. The album was certified Platinum in the UK by the BPI, and triple Platinum in the U.S. by the RIAA.
Track listing
Side One
All songs written by Lou Gramm and Mick Jones except where noted.
1. "Tooth and Nail" – 3:54
2. "That Was Yesterday" – 3:46
3. "I Want to Know What Love Is" (Jones) – 5:00
4. "Growing Up the Hard Way" – 4:18
5. "Reaction to Action" – 3:57
Side Two
6. "Stranger in My Own House" (Jones) – 4:54
7. "A Love in Vain" – 4:12
8. "Down on Love" – 4:08
9. "Two Different Worlds" (Gramm) – 4:28
10. "She's Too Tough" – 3:072
Personnel
Dennis Elliott – drums, vocals
Lou Gramm – percussion, vocals
Mick Jones – guitar, keyboards, background vocals, multiple instruments
Rick Wills – bass, background vocals
Additional personnel
Wally Badarou – analog synthesizer, digital synthesizer
Tom Bailey – vocals
Brian Eddolls – synthesizer
Larry Fast – synthesizer
Don Harper – vocals
Jennifer Holliday – vocals
Dave Lebolt – synthesizer
Ian Lloyd – vocals, background vocals
Bob Mayo – synthesizer, piano, background vocals
New Jersey Mass Choir of the GMWA
Mark Rivera – saxophone, background vocals
Jack Waldman – synthesizer
Production
Producers: Mick Jones, Alex Sadkin
Engineers: Josh Abbey, Larry Alexander, Joe Ferla, Frank Filipetti, Howie Lindeman
Assistant engineers: Bobby Cohen, Tim Crich, Scott Mabuchi
Digital remastering: Ted Jensen
Art direction: Bob Defrin
Design: Bob Defrin
Foreigner - Agent Provocateur peaked at #4 on the Billboard Album Charts
Review
by Bret Adams
It took Foreigner three years to release a follow-up to its 1981 blockbuster, 4. Perhaps that wait wasn't long enough, because Agent Provocateur is a prime example of the best and worst traits of AOR: a handful of remarkable songs padded by toothless filler. Despite contributing a few killer riffs to Foreigner's '70s canon, guitarist/keyboardist Mick Jones isn't known for his six-string abilities. His biggest strength is his knack for melody as a songwriter, keyboardist, and producer, and all these qualities are evident on Agent Provocateur. Of course, vocalist/songwriter Lou Gramm is indispensable as the band's golden-throated frontman. Jones largely guided things behind the studio console, but a co-producer usually helped, such as Alex Sadkin on this album. "I Want to Know What Love Is" became Foreigner's first and only number one single, and it's not hard to see why. Its dreamy, hypnotic feel is due in part to Gramm's soulful lead vocals and the New Jersey Mass Choir's background vocals. Jennifer Holliday and the Thompson Twins' Tom Bailey help out as well. "That Was Yesterday," a terrific hit single, features a catchy chorus and a nifty synthesizer lick. "Reaction to Action" and "Down on Love" were both minor hits, but there's a huge difference in quality between the two; the former is the epitome of bland, formulaic AOR, while the latter includes a pleasant chorus and a warm keyboard melody. "A Love in Vain" and "Growing Up the Hard Way" have a few good moments too.
Rating
Allmusic 3/5 stars

24-bit/192kHz Vinyl Rip by 0pp0 - July 2011

Dead Wax :
side 1 STA845599
side 2 STA845600

Nitty Gritty - First Cleaning (Dr. Robert)
Spin Clean MK II Second Cleaning
Vinyl Aerobics (patent pending) Drying
Rega P3-24 W/TTPSU Audio-Technica Cartridge AT33EV
Project PhonoBox SE II
E-MU 0204 USB 2.0
Self Built Athlon 2500+ Circa 2004 (recording)
Adobe Audition 3.0 @ 32-192
MSI i5 Quad Laptop (processing)
Izotope RxAdvance manual declick/normalize/dither/resample
Scans and Photoshop appears courtesy Dr. Robert



–––––––––––––––––––––––––––––––––––––––––––––––
Analyzed folder:Foreigner - Agent Provocateur
–––––––––––––––––––––––––––––––––––––––––––––––
DR Peak RMS Filename
–––––––––––––––––––––––––––––––––––––––––––––––

DR12 -1.26 dB -16.24 dB 01 - Tooth And Nail.wav
DR12 -2.71 dB -16.40 dB 02 - That Was Yesterday.wav
DR12 -0.05 dB -15.74 dB 03 - I Want To Know What Love Is.wav
DR13 -1.84 dB -17.22 dB 04 - Growing Up The Hard Way.wav
DR12 -2.47 dB -16.86 dB 05 - Reaction To Action.wav
DR12 -0.76 dB -15.86 dB 06 - Stranger In My Own House.wav
DR11 -0.39 dB -14.54 dB 07 - A Love In Vain.wav
DR12 -1.19 dB -16.74 dB 08 - Down On Love.wav
DR11 -2.21 dB -16.64 dB 09 - Two Different Worlds.wav
DR12 -0.17 dB -15.54 dB 10 - She's Too Tough.wav
–––––––––––––––––––––––––––––––––––––––––––––––

Number of files: 10
Official DR value: DR12

==================================================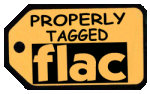 Download Links
The files marked "HR" are high resolution 24-bit/192 kHz audio for DVD, etc
The files marked "RB" are redbook 16-bit/44.1 kHz format, suitable for CD burning
File Sonic Link List
Hotfile Link List
FileFactory Link List
Password: 0pp0
The files are interchangeable!!!
If you discover any dead links in any of my posts,
Please Send Me a Private Message !!!!
Please no mirrors and/or direct links in your comments !!