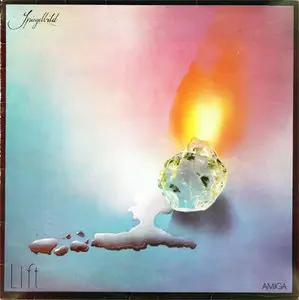 Lift - Spiegelbild
FLAC | Artwork | 24Bit 96kHz: 729 MB | 16Bit 44.1kHz: 219 MB
Cat#: Amiga 8 55 814 | Country/Year: German Democratic Republic 1981
Genre: Art Rock, Pop Rock | Hoster: Hotfile/Filesonic
MD5 [X] FFP [] CUE [] LOG [] INFO TEXT [X] ARTWORK [X]
webfind [] selfrip [X]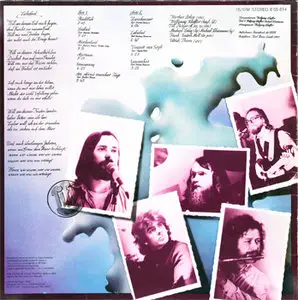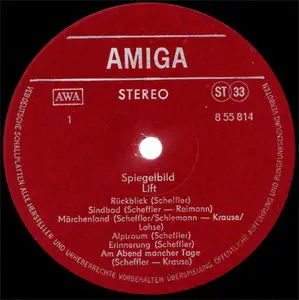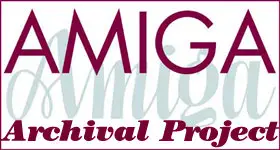 Info:
Lift - Spiegelbild
Label: AMIGA
Catalog#: 8 55 814
Format: Vinyl, LP, Album
Country: German Democratic Republic (GDR)
Released: 1981
Genre: Pop, Rock
Style: Art Rock, Ballad
Tracklist:
A1 Rückblick 0:45
A2 Sindbad 3:29
A3 Märchenland 3:58
A4 Alptraum 3:01
A5 Erinnerung 4:27
A6 Am Abend Mancher Tage 3:45
B1 Zwischenzeit 4:04
B2 Liebeslied 2:24
B3 Vincent Van Gogh 8:27
B4 Einsamkeit 3:05
Credits:
Bass - Michael Ledig , Michael Schiemann
Cello - Ulrich Thiem
Drums, Percussion - Frank-Endrik Moll
Flute, Saxophone, Vocals - Till Patzer
Keyboards, Guitar, Music By - Wolfgang Scheffler
Vocals - Werther Lohse
Barcode and Other Identifiers:
Matrix Number (A-Side): B81 W N
Matrix Number (B-Side): B81 W N
Other (Rights Society): AWA
Discogs Url:
http://www.discogs.com/Lift-Spiegelbild/release/1130970
Lift is a rock band formed in Dresden. The group was founded in 1973 and is still active today. The group was founded in 1973 following the dissolution of the group Dresden Sextett. Their first concert was given on January 28, 1973. The group underwent a series of lineup changes in its early years; of the group's early members, only Werther Lohse, who joined the group in 1974, is still a member. Their first album was released in 1977; shortly after this, members Henry Pacholski and Gerhard Zachar were killed in a traffic accident while touring in Poland. Two further LPs were issued in 1979 and 1981, after which time the group fell from fame. Their 1987 album is now something of a rarity. wikipedia
Lift ist eine 1973 in Dresden gegründete, deutschsprachig singende Artrockband. Aus dem Dresden-Septett ging 1973 die Gruppe Lift hervor. Ihr erstes Konzert gab die Gruppe am 28. Januar 1973. Sie spielte zunächst Blues, Soul und Gospel mit Bläserbesetzung. Gründungsmitglieder waren Gerhard Zachar, Konrad Burkert, Jürgen Heinrich, Till Patzer, Manfred Nytsch, Wolfgang Scheffler, Karl-Matthias Pflugbeil, Bernd Schlund sowie die Sängerin Christiane Ufholz.

1973 kam der Sänger Stephan Trepte dazu; die Bläser verließen die Band. Keyboarder Franz Bartzsch, der ebenfalls 1973 zu Lift gekommen war, ging 1974 zur Veronika Fischer Band. Er wurde durch Michael Heubach ersetzt. Schlagzeuger Werther Lohse kam 1974 zur Band und ist heute das einzige verbliebene Lift-Mitglied aus dieser Zeit. 1975 wechselte Trepte zur neu gegründeten Band Reform. Für ihn kam Henry Pacholski. 1976 wurde die erste Amiga-LP der Band, Lift, veröffentlicht. 1978 wurde die LP Meeresfahrt mit den Hits Nach Süden und Tagesreise aufgenommen. Sie erschien 1979. Während vorher die meisten Texte von hauptamtlich tätigen Textern wie Kurt Demmler und Ingeburg Branoner verfasst worden waren, hatte bei diesem Album Henry Pacholski fünf der sechs Liedtexte geschrieben.

Im November 1978 starben Pacholski und Gerhard Zachar während einer Tournee in Polen bei einem Verkehrsunfall, Michael Heubach wurde schwer verletzt. Das Ereignis verarbeitete die Band im Titel Am Abend mancher Tage, dessen Text von Joachim Krause stammt, der ebenfalls zahlreiche Texte für Lift verfasste.[2] Nach dem Tod der beiden Musiker und dem Ausscheiden Heubachs kehrte Lohse nach einem Jahr von der Stern Combo Meißen zurück, nur Patzer blieb. Auch für die beiden folgenden LPs wurden deutliche Umbesetzungen vorgenommen,[1] so dass die musikalische Qualität recht unterschiedlich ausfiel. Der Erfolg der Band ließ Anfang der 1980er Jahre nach. Die vierte Amiga-LP, Nach Hause, gilt als Rarität.

Nach der Wende besann sich die Band auf ihre erfolgreiche Zeit und tourt seither durch Deutschland. Mit den artverwandten Bands electra und Stern-Combo Meißen geben sie als Sachsendreier, ursprünglich eine bekannte Briefmarke, Konzerte. 2010 besteht Lift aus Werther Lohse (Gesang, Schlagzeug, Perkussion), Bodo Kommnick (Gitarre, Gesang), Ivonne Fechner (Violine, Gesang; ursprünglich Yvonne Fechner), Peter Michailow (Schlagzeug) und Jens Brüssow (Bassgitarre).

Stil

Besonders in den Jahren von 1975 bis 1980 war die Musik von Lift geprägt von melodischen, oft langen Artrockstücken. Dazu gehören Meeresfahrt von der gleichnamigen LP und die Ballade vom Stein auf dem ersten Album. Die Texte sind voller Metaphern. Einige Stücke sind verträumt-intim, während bei anderen ein Jazzrock-Einfluss unüberhörbar ist. Ein prägendes Element ist der mehrstimmige, kraftvolle Chorgesang. Die Instrumentierung umfasst neben den üblichen Rockinstrumenten auch die Querflöte und Streichinstrumente.

Ab dem dritten Album, Spiegelbild, überwogen elektronische Instrumente und stärkere Rhythmusbetonung. wikipedia

=Hardware=
LP>
Shure M97xE>
Dual CS 505-3>
Handcrafted low capacitance custom cables, teflon® insulated & silver-plated coaxial conductors>
Kenwood C1 Custom Revision I>
- Phono Stage input and RIAA equalisation capacitors replaced by Styroflex and Polypropylen types resp.
- Electrolytic capacitors not mounted by manufacturer onto the RIAA stage power Supply refitted (Philips NOS types)
- All electrolytic capacitors in signal chain replaced by foil capacitors
- All old JRC OpAmps replaced by Burr Brown (Phono Stage) and Analog Devices OpAmps resp.>
Handcrafted low capacitance custom cables, polyethylene insulated twinaxial conductors>
Audiotrak Prodigy 7.1 HiFi w/ AD712 OpAmps @ 24/96>
HDD
=Software=
Adobe Audition 3
ClickRepair
Trader´s Little Helper (FLAC)
+16Bit Version:
Weiss Saracon 01.61-27
Dither: POWr3

Date of rip: 2011-03-06
Please keep the info sheet included if you share this!
Links:


If you have problems extracting the RAR files on your HD, please verify these checksums. If they do not match, redownload the not-matching part and try again.

(copy & paste to your editor and save as *.md5 in the folder where the RAR files are located)

16Bit

a2297b589ad88ee33f49ffcb48ff3707 *FHQA-Li-Sp-16B.rar

24Bit

dda1f69353a8ef3da13325271458702a *FHQA-Li-Sp-24B.part1.rar
75a22ddfa3a4238e58b15ae1c18f6098 *FHQA-Li-Sp-24B.part2.rar
00153e6edf97ba0bf4aa39927580f7ca *FHQA-Li-Sp-24B.part3.rar




–––––––––––––––––––––––––––––––––––––––––––––––
Analyzed folder: F:\=== VINYL RIPS ===\Lift - Spiegelbild\16Bit\
–––––––––––––––––––––––––––––––––––––––––––––––
DR Peak RMS Filename
–––––––––––––––––––––––––––––––––––––––––––––––

DR10 -3.37 dB -16.12 dB A1 - Rückblick.wav
DR12 -2.01 dB -15.54 dB A2 - Sindbad.wav
DR12 -2.18 dB -17.22 dB A3 - Märchenland.wav
DR12 -2.01 dB -16.52 dB A4 - Alptraum.wav
DR12 -2.34 dB -19.46 dB A5 - Erinnerung.wav
DR11 -3.17 dB -17.69 dB A6 - Am Abend Mancher Tage.wav
DR11 -2.67 dB -16.55 dB B1 - Zwischenzeit.wav
DR11 -4.84 dB -20.23 dB B2 - Liebeslied.wav
DR12 -2.59 dB -17.08 dB B3 - Vincent Van Gogh.wav
DR11 -3.95 dB -19.21 dB B4 - Einsamkeit.wav
–––––––––––––––––––––––––––––––––––––––––––––––

Number of files: 10
Official DR value: DR12

==============================================================================================




Password:
finest-hq-audio
Check my blog for other lossless uploads:
http://www.avaxhome.ws/blogs/luckburz