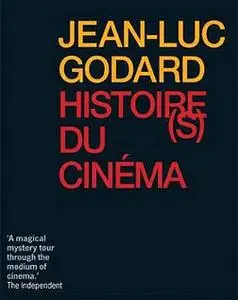 Histoire(s) du cinéma (1999) + Bonus
WEBRip 720p | MKV | 930x720 | x264 @ ~1500 Kbps | total: 264 min | total: 3,62 Gb
Audio: Français MP3 @ ~150 Kbps | Subs: English, Español
Genre: Documentary
A philosopher and a culture critic who chose to work in the film medium, Jean-Luc Godard appeared on the international scene both as a writer for the Cahiers du Cinema as well as a leading representative of the French New Wave movement. His unconventional approach to everything from film structure to editing and sound, infuses his films with a playful iconoclasm and an idiosyncratic identity. His intellectual preoccupations are often centered around political themes (capitalism, democracy), sociology (the conventions, conformism and Faustian aspects of modernity), existentialism (human identity) etc. For over 45 years, Godard's metalinguistic experimentation with the elements of cinema, from jump-cuts to whispered voice-overs, has established him as one of the most persistently probing, thought-provoking and influential film-makers in history.