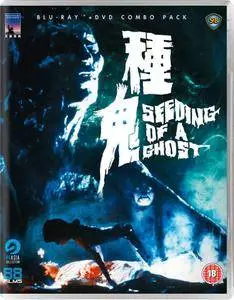 Seeding Of A Ghost (1983)
BDRip | MKV | 720x390 | x264 @ 1263 Kbps | 89 min | 860 Mb
Audio: Mandarin (官话) AAC 1.0 @ 74 Kbps | English (embedded in MKV)
Genre: Horror, Thriller
Possession, exploding bodies, zombie mayhem and gross-out shocks aplenty await you in the most extreme Hong Kong cult film of them all! Following the prediction of a dark magician, the unfaithful wife of a Hong Kong cab driver falls victim to a pair of murderous thugs. Outraged, the cabbie arranges supernatural vengeance with the aid of an unholy union between the dead. Never released in America due to its taboo subject matter, this mind-melting Asian answer to The Evil Dead has stunned viewers for years in low quality grey market editions and now makes its long-awaited American debut!