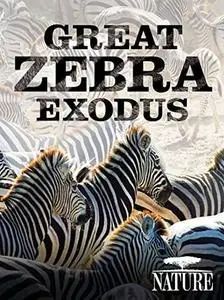 PBS - Nature: Great Zebra Exodus (2013)
1080p BluRay | 1920 x 1080 | .MKV/AVC @ 8217 Kbps | 52mn 59s | 3.28 GB
Audio: English AC-3 640 kbps, 6 channels | Subs: None
Genre: Documentary, Family
From PBS - Each year, far from human eyes, a remote expanse of Botswana's Makgadikgadi salt pans hosts one of Africa's last great spectacles when thousands of striped nomads wander the breathtakingly beautiful but barren landscape. It is only by the grace of isolated summer rains that the zebras can survive here at all. Family groups gather together to follow the rains, driven by a constant search for better grazing on islands of grass that dot the pans.