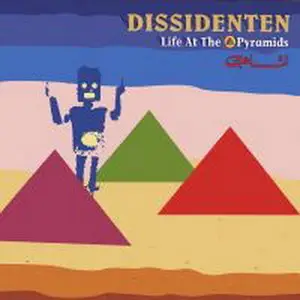 Dissidenten - Life At The Pyramids (1975)
World Music | mp3 - 320kbps | 75 mb | Audio Cassette rip
The third album from the German worldbeat trio Dissidenten, Life at the Pyramids stems from a period of time spent in North Africa (but was recorded largely across the Straits of Gibraltar in Spain). The lyrics are performed largely in Arabic, though, as usual, there are variations. Despite the obvious emphasis on Middle Eastern and North African formats, there are strong ties to much of the Sub Saharan African styles, especially soukous (which lends itself well to basic worldbeat equations quite often).