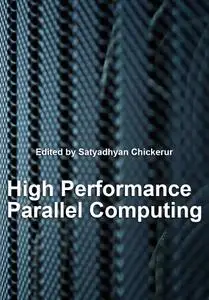 "High Performance Parallel Computing" ed. by Satyadhyan Chickerur
ITExLi | 2019 | ISBN: 1789856248 9781789856248 178985623X 9781789856231 | 106 pages | PDF | 12 MB
This book aims to present the state of the art in research and development of the convergence of high-performance computing and parallel programming for various engineering and scientific applications. The book has consolidated algorithms, techniques, and methodologies to bridge the gap between the theoretical foundations of academia and implementation for research, which might be used in business and other real-time applications in the future.