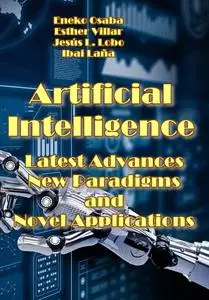 "Artificial Intelligence: Latest Advances, New Paradigms and Novel Applications" ed. by Eneko Osaba, Esther Villar, Jesús L. Lobo, Ibai Laña
ITexLi | 2021 | ISBN: 1839623888 9781839623882 183962387X 9781839623875 1839623896 9781839623899 | 142 pages | PDF | 7 MB
This book collects radically new theoretical insights, reporting recent developments and evincing innovative applications regarding Artificial Intelligence (AI) methods in all fields of knowledge. It also presents works focused on new paradigms and novel branches of AI science.