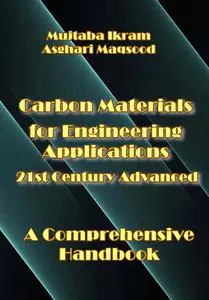 "Carbon Materials for Engineering Applications 21st Century Advanced: A Comprehensive Handbook" ed. by Mujtaba Ikram, Asghari Maqsood
ITexLi | 2021 | ISBN: 1789859247 9781789859249 1789859123 9781789859126 1789859913 9781789859911 | 107 pages | PDF | 11 MB
This book includes comprehensive information on fabrication, emerging physical properties, and technological applications of advanced carbon materials. Chapters cover such topics as advanced carbon materials in engineering, conjugation of graphene with other 2D materials, fabrication of CNTs and their use in tissue engineering and orthopaedics, and advanced carbon materials for sustainable applications, among others.