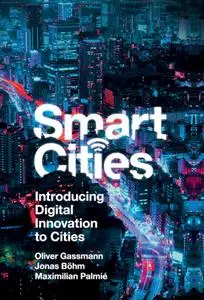 Smart Cities: Introducing Digital Innovation to Cities by Oliver Gassmann, Jonas Böhm, Maximilian Palmié
English | June 10th, 2019 | ISBN: 1787696146 | 368 pages | EPUB | 5.22 MB
Transformation through digital innovation is becoming an imperative for every city. The 'Smart City' concept promises to solve the most urgent queries of progressive urbanization in the area of mobility, energy, water supply, security, housing deprivation, and inclusion. Despite the exploitation of existing potential in lighthouse-cities that include Barcelona, London, Munich, Lyon, and Vienna, the less tenacious pursuit of smart city possibilities in the majority of municipalities has resulted in major discrepancies between leading smart cities and those that are less aspirational. Although the necessity of action is frequently recognized, an appropriate path of action remains obscure.