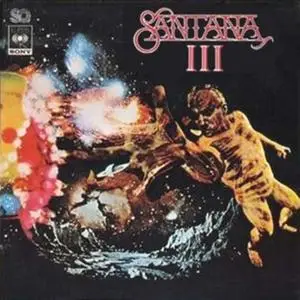 Santana - Santana III (1971) {Q8 to DVD-Audio} (ISO)
WEB Rip | ISO (no CUE or log) | 1 gb + 1 gb + 921 mb
Genre: rock, Latin rock
Santana III
is the 1971 album by San Francisco Latin rock band Santana. This is custom made, ripped from the original Q8 (8-track tape) to the DVD-Audio (DVD-A) format and is an ISO, which features the album in:
24/96 Advanced Resolution 4.0
24/48 Dolby Digital 4.0
24/44.1 DTS-CD Image in 4.0
1. Batuna
2. No One To Depend On
3. Taboo
4. Toussaint L'overture
5. Everybody's Everything
6. Guajira
7. Jungle Strut
8. Everything's Coming Our Way
9. Para Los Rumberos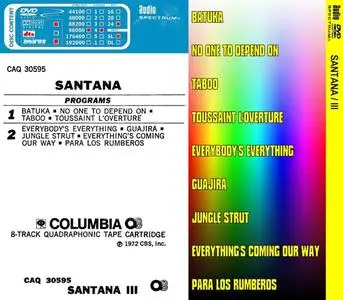 Thank you to the original uploader.