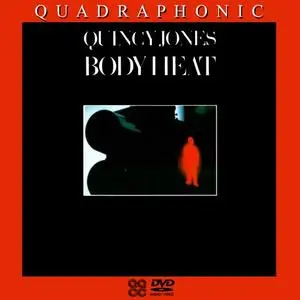 Quincy Jones - Body Heat {Q8 to DVD-Audio} (1974) (ISO)
ISO Rip | DVD-Audio with no CUE or log | 1 gb + 832 mb
Genre: jazz, R&B, soul
Body Heat
is the 1974 album by Quincy Jones. This is taken from the UK 8-track tape and is an ISO file for the DVD-Audio format.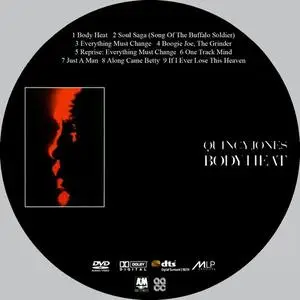 1. Body Heat
2. Soul Saga (Song Of The Buffalo Soldier)
3. Everything Must Change
4. Boogie Joe/The Grinder
5. Everything Must Change (Reprise)
6. One Track Mind
7. Just A Man
8. Along Came Betty
9. If I Ever Lose This Heaven
Artwork included in the torrent.
This is a true classic in every sense of the word from one of the industry's great talents
Enjoy.
Q8 - PCM 24/96 from a Modified Fostex Reel-Reel.
Restored & Mastered in Steinberg Nuendo.
Video_TS created in MediaChanceLabs DVD-Lab Pro
Audio_TS created in Sonic DVD-Audio Creator
Audio Content:
Advanced Resolution 4.0 @ 24/96 (Suitable for DVD-Audio Players)
DTS 4.0 Digital Surround @ 96/24 (Suitable for DTS-capable DVD Players)
Dolby Digital 4.0 Surround @ 24/48 (Suitable for ALL DVD Players)
Encoders Used:
Nuendo Dolby Digital Encoder
DTS-HD MAS Encoder
SurCode MLP Lossless Encoder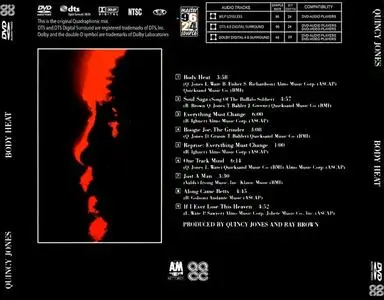 Thank you to the original uploader.