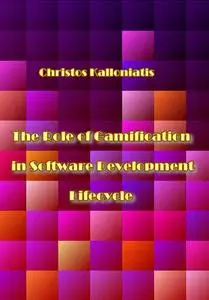 "The Role of Gamification in Software Development Lifecycle" ed. by Christos Kalloniatis
ITexLi | 2021 | ISBN: 1839628669 9781839628665 1839628626 9781839628627 1839628677 9781839628672 | 129 pages | PDF | 9 MB
This book presents innovative research efforts and technical solutions related to gamification and improving user engagement in all stages of the development process.
Increasing user awareness in various information and communication technology (ICT) activities is one of the most challenging tasks for organizations. One popular way to engage users in various domains is gamification, which is the use of game elements and digital game design techniques in non-game applications. By using game elements, applications become more attractive and provide benefits such as increased user activity and sociability, quality, and productivity of actions. Gamification is introduced in various stages of the software development lifecycle starting with the first phase of eliciting requirements to the final phases of testing and evaluation of the system to be. In parallel, the introduction of game elements in non-games raises a number of security and privacy issues.
Contents
1. Gamification: A Necessary Element for Designing Privacy Training Programs
2. Threats Arising from Software Gamification
3. About Operational Game Scenario Modeling
4. Supporting Named Entity Recognition and Document Classification for Effective Text Retrieval
5. Accessible Learning Management System (LMS) for Disabled People: Project Development Based on Accessibility Guidelines, Gamification, and Design Thinking Strategies
6. Social Factors Influence on Accounting Students Attitude to Use Games Based Learning
1st true PDF with TOC BookMarkLinks
More :
You find here