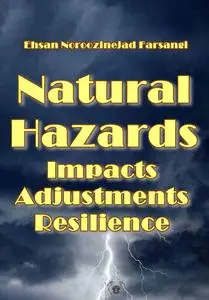 "Natural Hazards: Impacts, Adjustments and Resilience" ed. by Ehsan Noroozinejad Farsangi
ITexLi | 2021 | ISBN: 1839623063 9781839623066 1839623055 9781839623059 1839623071 9781839623073 | 320 pages | PDF | 39 MB
This volume is a collection of chapters on recent developments as well as problems of current interest in the field of natural hazards by academicians, researchers, and practicing engineers from all over the world. This book is a useful reference for undergraduate and postgraduate students, academicians, and researchers across a variety of engineering disciplines as well as practicing engineers.