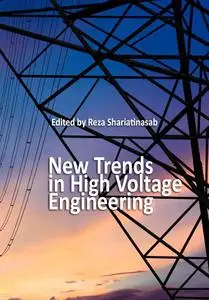 "New Trends in High Voltage Engineering" ed. by Reza Shariatinasab
ITExLi | 2019 | ISBN: 1789849039 9781789849035 1789849020 9781789849028 | 51 pages | PDF | 6 MB
In this book, research is carried out on nano-doping effects on the performance and future development of polypropylene nano-composites. Also, the characteristics of CF3I gas and its combination with nitrogen by experimental results are investigated. The book also discusses the effect of harmonic resonance on the insulation.