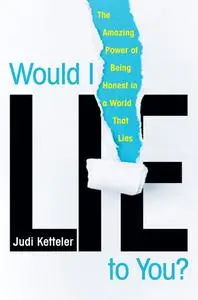 Would I Lie to You?: The Amazing Power of Being Honest in a World That Lies by Judi Ketteler
English | December 31st, 2019 | ISBN: 0806540087 | 272 pages | EPUB | 0.48 MB
Inspired by her popular New York Times article, "How Honesty Could Make You Happier,"award-winning journalist Judi Ketteler takes a deep dive into the hard truths about honesty, from her own personal story to the exploding field of research on the subject, at a time when the world seems full of dishonesty—from elected officials, to corporate leaders, to tabloid-like fakery that gets passed off as news . . .