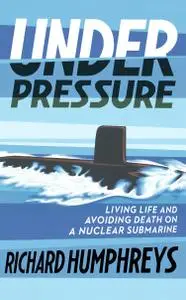 Under Pressure: Living Life and Avoiding Death on a Nuclear Submarine by Richard Humphreys
English | September 26th, 2019 | ISBN: 1335996249, 0008313067 | 304 pages | EPUB | 7.89 MB
'An utterly fascinating and wonderfully detailed insight into the hidden – and frequently disorientating and claustrophobic – world of the modern submarine.' James Holland A candid, visceral, and incredibly entertaining account of what it's like to live in one of the most extreme man-made environments in the world. Imagine a world without natural light, where you can barely stand up straight for fear of knocking your head, where you have no idea of where in the world you are or what time of day it is, where you sleep in a coffin-sized bunk and sometimes eat a full roast for breakfast.