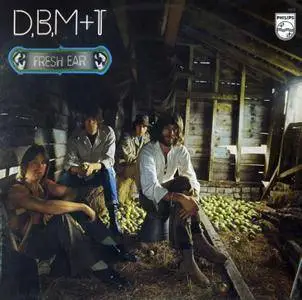 D.B.M+T - Fresh Ear
Vinyl | LP Cover (1:1) | FLAC + cue | 24bit/96kHz | 900mb
Label: Philips/6308 029 | Released: 1970 | Genre: Progressive-Rock

A1 Mr. President 3:14
A2 Too Much 5:38
A3 She Was A Raver 4:19
A4 Mystery Rider 5:11

B1 World 5:15
B2 Rain 4:39
B3 Soukie 2:54
B4 Leader Of A Rock And Roll Band 2:48
B5 Buttercup Joe 0:35

Credits
Engineer – Eddy Offord
Acoustic Guitar, Bass Guitar, Vocals – Trevor Davies
Acoustic Guitar, Synthesizer [Moog], Vocals – John Dymond
Drums – Michael Wilson*
Lead Guitar – Ian Amey
Rhythm Guitar, Vocals – John Dymond
Written-By – Ian Amey (tracks: A1, A4), John Dymond (tracks: A1 to A3, B2, B4), Trevor Davies (2) (tracks: A1, A3, B1, B3 to B5)

Notes
First cat.nr. on label, second on back cover.
Released in a gatefold cover.
Black labels with silver lettering.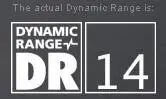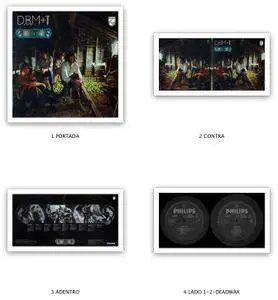 Cleaning: RCM Moth MkII Pro Vinyl
Direct Drive Turntable: Technics SL-1200MK2 Quartz
Cartridge: SHURE M97xE With JICO SAS Stylus
Amplifier: Marantz 2252
ADC: E-MU 0404
DeClick with iZotope RX5: Only Manual (Click per click)
Vinyl Condition: NM
This LP: From my personal collection
LP Rip & Full Scan LP Cover: Fran Solo
Password: WITHOUT PASSWORD
Only released in Great Britain, Germany and Australia in October, 1970, "FRESH EAR" from D, B, M & T was their one and only albums. So off the beaten path is this, that in over 20 years of living and breathing power pop, this release has never come up in passing on any compilation tapes or mentions in tens of thousands of email exchanges with music fans since the early 90s. Now, not a purely power pop album, the 9 tunes on "Fresh Ear" (along with 14 bonus tracks on the 2006 reissue on Repertoire Records CD out of print) fall into the stylings of the Hudson Brothers, Blue, Marmalade, "Trafalgar"-era Bee Gees., Pilot and Honeybus. Vocally, the melodies can sound like a higher pitched CS&Y and even Thunderclap Newman("Something in the Air").
The core of the album so solid, it's hard to argue there's a dud on there and the bonus track push the timeline forward from the original LP's original 1970 release into the mid/late 70s, ushering in some new styles of proto-glam and other sounds of 'those times' – and not all of them suck with most of them being quite good.
D, B, M & T arrived out of the ashes of a fairly popular UK-based band(totally unknown in the U.S.), Dave Dee, Dozy, Beaky, Mick & Tich who recorded a bunch of very good-to-excellent albums between 1966-1969. When Dave Dee went solo, the best of the band decided to gather up their letters in the names and continue on.
Musically, a very good move. Sales-wise, no one cared and they band quickly splintered only to work in varying capacities for the rest of the decade and doing a reunion or two of the original band, Dave Dee, Dozy, Beaky, Mick & Tich. There's next to no information to found on the internet on this short-lived group beyond the informative liner notes on the German CD reissue on *Repertoire.


popgeekheaven.com
Vinyl / CUE/ FLAC/ High Definition Cover: