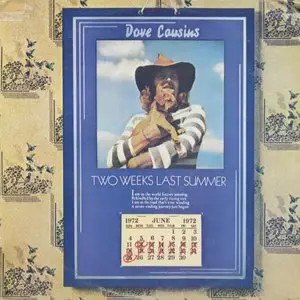 Dave Cousins - Two Weeks Last Summer
Vinyl | LP Cover (1:1) | FLAC + cue | 24bit/96kHz | 900mb
Label: A&M Records/AMLS-68118 | Released: 1972 | This Issue: 1973 | Genre: Progressive-Rock
Excellent addition to any prog rock music collection.
In 1972, Dave Cousins released his first, and to date only solo album. Best known of course as the founder, leader, and only ever present member of the Strawbs, it could perhaps be argued that he has never needed to release solo albums, since the sound of Dave Cousins is the sound of the Strawbs.