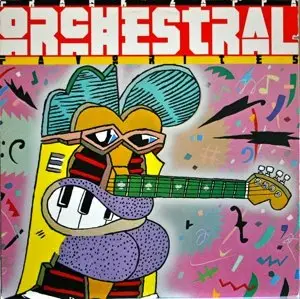 Frank Zappa - Orchestral Favorites
Vinyl rip in 24-bit/96kHz | FLAC (5% Recovery) | no cue or log (vinyl) | Full LP Artwork
691 MB (24/96) + 189 MB (16/44) | RS & HF | Rock | 1979
Discreet DSK 2294 Original Pressing
Orchestral Favorites is an album by Frank Zappa first released in May, 1979 on his own DiscReet Records label.
The album is instrumental and features music performed by the 37-piece Abnuceals Emuukha Electric Orchestrawith Terry Bozzio on drums. The material included are primarily sourced from live performances recorded at Royce Hall on the UCLA campus in September, 1975; with additional studio overdubs to correct performance errors. This is the third album by Zappa to use an orchestra, with Lumpy Gravy and 200 Motels being the first and second. The album contains an instrumental version of the track "The Duke of Prunes" originally off the 1967 album Absolutely Free and the track "Strictly Genteel" from 200 Motels.

Relation to LÄTHER

Three Orchestral Favorites tracks - "Naval Aviation in Art", "Pedro's Dowry" and "Duke of Prunes" - are also on the Läther album ("Duke of Prunes" as "Duke of Orchestral Prunes"). The only difference between the Orchestral Favorites and Läther versions is a stereo image reversal, so that the right channel on Orchestral Favorites is the left channel on Läther, and vice versa. On Läther, "Naval Aviation in Art" is written with a question mark - "Naval Aviation in Art?".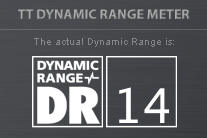 ———————————————————————————————-
Analyzed folder: /orchestral favorites
———————————————————————————————-
DR Peak RMS Filename
———————————————————————————————-
DR13 -3.22 dB -18.70 dB A1 Stictly Genteel.wav
DR15 -3.03 dB -21.91 dB A2 Pedro's Dowry.wav
DR14 -7.02 dB -25.33 dB A3 Naval Aviation In Art.wav
DR12 -2.80 dB -16.00 dB B1 Duke Of Prunes.wav
DR15 -2.39 dB -22.03 dB B2 Bogus Pomp.wav
———————————————————————————————-
Number of files: 5
Official DR value: DR14
======================================================

Side one
1. Strictly Genteel – 7:04
2. Pedro's Dowry – 7:41
3. Naval Aviation in Art? – 1:22
Side two
1. Duke of Prunes – 4:20
2. Bogus Pomp – 13:27
Frank Zappa – guitar, keyboards, vocals
Terry Bozzio – drums
Dave Parlato – bass
Emil Richards – percussion
The Abnuceals Emuukha Electric Orchestra
+Michael Zearott: conductor
FZ: guitar / conductor
André Lewis: organ?
Tommy Morgan: harmonica
hw: pro-ject rpm 1.3 w/sumiko pearl → rogue metis preamp → macbook pro

sw: audacity [capture] → izotope rx2 [declick/resample] → xact [sbe correction] → xld [flac conversion/tag]
RS link list
_-*-_
HF link list
all files interchangable
password: analog
If you discover any dead links, please send pm.
Please no mirrors and/or direct links in comments.