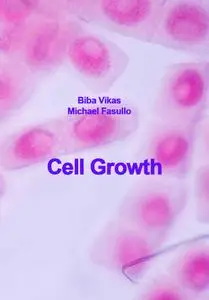 "Cell Growth" ed. by Biba Vikas, Michael Fasullo
ITExLi | 2020 | ISBN: 1789845572 9781789845570 1789238064 9781789238068 1789853117 9781789853117 | 111 pages | PDF | 7 MB
This book on cell growth is the ideal resource for a scientist who wishes to learn more about cell growth topics. It provides information on plant growth hormones, kinetic studies on cell growth, growth of fungal cells and production, cell growth measurement, ion homeostasis response to nutrient deficiency stress in plants, intracellular lipid homeostasis in eukaryotes, and cell-based assays in cancer research.