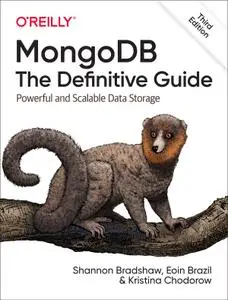 MongoDB: The Definitive Guide: Powerful and Scalable Data Storage, 3rd Edition by Shannon Bradshaw, Eoin Brazil, Kristina Chodorow
English | December 9th, 2019 | ISBN: 1491954469 | 514 pages | EPUB (True/Retail Copy) | 7.15 MB
Manage your data with a system designed to support modern application development. Updated for MongoDB 4.2, the third edition of this authoritative and accessible guide shows you the advantages of using document-oriented databases. You'll learn how this secure, high-performance system enables flexible data models, high availability, and horizontal scalability.