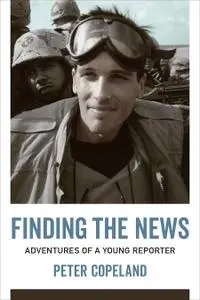 Finding the News: Adventures of a Young Reporter by Peter Copeland
English | January 11th, 2020 | ISBN: 0807171921 | 280 pages | EPUB | 4.59 MB
Finding the News tells Peter Copeland's fast-paced story of becoming a distinguished journalist. Starting in Chicago as a night police reporter, Copeland went on to work as a war correspondent in Latin America, the Middle East, and Africa before covering national politics in Washington, DC, where he rose to be bureau chief of the E. W. Scripps Company. The lessons he learned about accuracy and fairness during his long career are especially relevant today, given widespread concerns about the performance of the media, potential bias, and the proliferation of so-called "fake news." He offers an honest and revealing narrative, told with surprising humor, about how he learned the craft of news reporting.