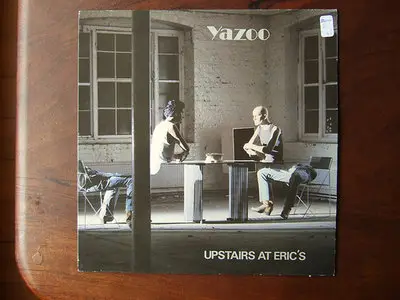 Yazoo - Upstairs At Eric's (Vinyl, original spanish pressing)
Audacity Lp Rip FLAC (individual tracks) + MP3 (320 kbps CBR) | 215.68 Mb (FLAC) + 94.85 Mb (MP3) | 40:08 minutes | Covers.
synthpop, techno pop, pop | Sire Records, Recorded & published in 1982
Vince Clarke can claim involvement in two stunning debuts in only two years: Depeche Mode's Speak and Spell and Yaz's Upstairs at Eric's. While Speak and Spell is, by far, the more consistent record, Upstairs at Eric's is wholly more satisfying, beating the Depeche record on substance and ambition, and is light years ahead in emotion...