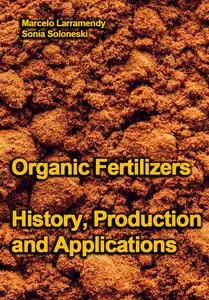 "Organic Fertilizers: History, Production and Applications" ed. by Marcelo Larramendy, Sonia Soloneski
ITExLi | 2019 | ISBN: 1789851483 9781789851489 1789851475 9781789851472 1789850894 9781789850895 | 126 pages | PDF | 8 MB
This book aims to provide an update on research issues related to organic fertilizers, highlighting their importance in sustainable agriculture and the environment. The publication of this book is of great importance for those researchers, scientists, engineers, teachers, graduate students, agricultural agronomists, farmers and crop producers who can use these different investigations to understand the advantages of using organic fertilizers.