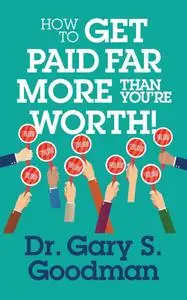 How to Get Paid Far More than You Are Worth! by Gary S. Goodman
English | November 27th, 2019 | ISBN: 1722501952 | 182 pages | EPUB | 1.01 MB
TAKE THE SHORTCUT TO HIGH INCOME Businesses are holding on to money in record numbers. Here's how to get employers and business owners to share some of it with you. While in the process of clamping down on expenses and raises, many companies are stockpiling cash, just waiting for the best place to invest their surplus cash to show up. That's where you step in. Dr. Gary Goodman was mentored by one of the greatest business minds in half a century: Peter Drucker. Mr. Drucker was one of the best-known and most widely influential thinkers and teachers on the subject of business theory and practice.