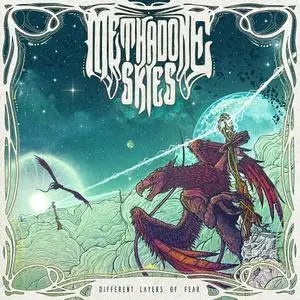 Methadone Skies - Different Layers of Fear (2019)
FLAC (tracks) 24-bit/48 kHz | Front Cover | Time - 71:45 minutes | 890 MB
Progressive Metal, Post-Metal, Stoner | Label: Haywire Records, Official Digital Download
Methadone Skies new album - Different Layers Of Fear - is perhaps their most engaging and heaviest album to date. The band play a darker, bolder and progressive style of Instrumental Stoner Rock/Metal compared to their previous albums. Methadone Skies don't shy away from creating complex sounding rhythms throughout the course of the album.