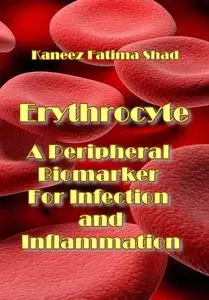 "Erythrocyte: A Peripheral Biomarker For Infection and Inflammation" ed. by Kaneez Fatima Shad
ITexLi | 2021 | ISBN: 1839691212 9781839691218 1839691204 9781839691201 1839691220 9781839691225 | 99 pages | PDF | 6 MB
This book examines the role of RBCs in immunology. Chapters cover such topics as an iron deficiency in erythrocytes, the modulation of oxidative stress (OS) in erythrocytes in bacterial and viral infections, using human foetal astrocytes (HFAs) as an experimental model to measure early predictive biomarkers for hypertension, and more.