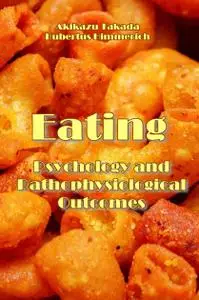 "Eating: Psychology and Pathophysiological Outcomes" ed. by Akikazu Takada, Hubertus Himmerich
ITexLi | 2021 | ISBN: 1839687770 9781839687778 1839687762 9781839687761 1839687789 9781839687785 | 247 pages | PDF | 12 MB
This book examines the psychology and the pathophysiological outcomes of eating. Chapters address such topics as the influence of lifestyle, circadian rhythm, sleep, and fragrant odors on appetite and weight regulation; the impact of glucose, sucrose, lactate, and ketone bodies on the brain; the consequences of glycation stress on the skeletal muscle; and much more.