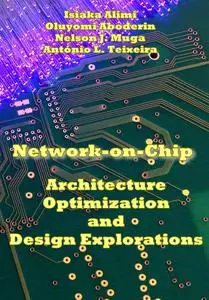 "Network-on-Chip: Architecture, Optimization, and Design Explorations" ed. by Isiaka Alimi, Oluyomi Aboderin, Nelson J. Muga, António L. Teixeira
ITexLi | 2022 | ISBN: 1839681586 9781839681585 1839681489 9781839681486 1839681594 9781839681592 | 90 pages | PDF | 8 MB
This book gives a detailed analysis of various on-chip communication architectures and covers different areas of network-on-chip (NoC)s such as potentials, architecture, technical challenges, optimization, design explorations, and research directions. It discusses current and future trends that could make an impactful and meaningful contribution to the research and design of on-chip communications and NoC systems.