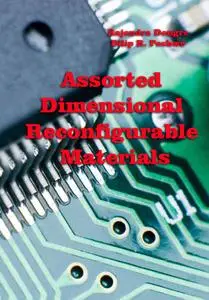 "Assorted Dimensional Reconfigurable Materials" ed. by Rajendra Dongre, Dilip R. Peshwe
ITExLi | 2020 | ISBN: 1789855144 9781789855142 1789855136 9781789855135 1839681934 9781839681936 | 111 pages | PDF | 6 MB
This book outlines assorted dimensional materials acquired through reconfiguration of potentially applicable physical properties and functions of some multifunctional matrixes, composites, hybrids, and blends. Chapters of this book explain practicable methodologies and viable applications in the diverse areas of material chemistry, physics, and modern engineering.