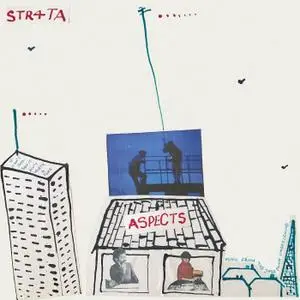 STR4TA - Aspects (2021)
FLAC (tracks) 24-bit/44.1 kHz | 49:50 | 576 mb
Studio Master, Official Digital Download | Artwork: front cover
Gilles Peterson has partnered with Jean-Paul "Bluey" Maunick to reinvigorate the loose, protean energy of the early-80s Brit-funk scene. STR4TA sees them mine new musical possibilities outof that shared formative era. On "Aspects", they revisit that important period and the spirit that guided it: self-taught, DIY vitality, and a raucous energy built on live performance. Bringing a fresh slant to a sound first developed by groups like Atmosfear, Hi-Tension, Light of the World and Freeez - with Maunick, it should be noted, also a member of the latter two bands - it's the first material that Maunick and Peterson have released together in over a decade.