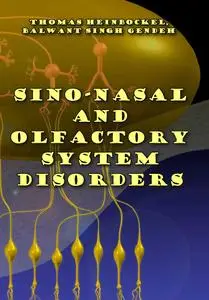 "Sino-Nasal and Olfactory System Disorders" ed. by Thomas Heinbockel, Balwant Singh Gendeh
ITExLi | 2020 | ISBN: 1838809511 9781838809515 1838809503 9781838809508 183880952X 9781838809522 | 190 pages | PDF | 28 MB
This book provides the reader with an overview of the latest developments in sino-nasal and olfactory system disorders and focuses on the most important evidence-based developments in this area. This book addresses disorders, dysfunctions, diseases, and syndromes of the olfactory system ranging from molecular, cellular, and systems to cognitive and behavioral topics.