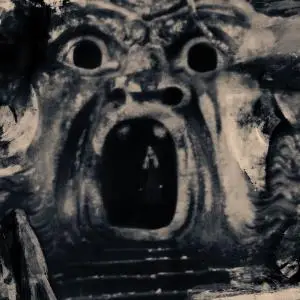 Anna von Hausswolff - All Thoughts Fly (2020)
Vinyl Rip | FLAC (tracks) 24-bit/192 kHz | Front Cover | Time - 43:45 minutes | 1,59 GB
Progressive Electronic, Modern Classical, Drone | Label: Southern Lord
Magnum opus-weight album from organist and electro-acoustic composer Anna von Hausswolff, debuting on Southern Lord with a masterwork of gothic classical beauty - a must check for fans of Alessandro Cortini, Kali Malone, Kara-Lis Coverdale.
'All Thoughts Fly' was recorded at Gothenburg's Örgryte New Church, Gothenburg and is heavily infused with the space's atmospheric nuance, which only renders the theatric richness of Anna's compositions at their most sumptuous, billowing and melodramatic. As her 6th album, it's also her most confident and strikingly original, following the slow steady procession of her sides for Kning Disk, Touch and City Slang with her most sepulchral and steepled refinement of black metal atmospheres and sacred dirges pronounced with an apocalyptic classical grandeur and iconoclastic experimental daring.
"Notes on the recording process: The organ on All Thoughts Fly is situated in Gothenburg and is a Swedish replica of the Arp Schnitger organ in Germany. It is the largest organ tuned in Quarter-comma meantone temperament in the world. With it's four manuals, one pedal and 54 stops, it was built as part of a ten-year research project reconstructing 17th Century North German organ building craft. The tuning temperament is an important detail to note here, as it deeply affects the sound and tuning, and thus radically changed the process of creating this album. Anna speaks of a pleasant surprise during recording, the organ's ability to create beautiful "pitching" notes through its stops and air supply system. She remarks "We took advantage of this so most of the pitching sounds and notes that you hear on the album comes from the mechanics of this organ, effects made entirely acoustically." The organ was recorded with two room mics for atmosphere and two pairs of close mics placed inside the organ to capture nuances and detail for further organ sound processing by Filip Leyman in his studio."
Tracklist:A1
– Theatre Of Nature
A2
– Dolore Di Orsini
A3
– Sacro Bosco
A4
– Persefone
B1
– Entering
B2
– All Thoughts Fly
B3
– Outside The Gate (For Bruna)
foobar2000 1.4.1 / Dynamic Range Meter 1.1.1
log date: 2021-04-12 11:59:13

––––––––––––––––––––––––––––––––––––––––
Analyzed: Anna von Hausswolff / All Thoughts Fly
––––––––––––––––––––––––––––––––––––––––

DR Peak RMS Duration Track
––––––––––––––––––––––––––––––––––––––––
DR10 -3.52 dB -18.57 dB 2:07 01-Entering
DR11 -0.95 dB -17.35 dB 6:11 01-Theatre Of Nature
DR10 -3.59 dB -18.62 dB 12:26 02-All Thoughts Fly
DR9 -3.59 dB -17.31 dB 4:04 02-Dolore Di Orsini
DR12 -6.15 dB -22.41 dB 5:25 03-Outside The Gate (For Bruna)
DR11 -1.40 dB -18.84 dB 6:24 03-Sacro Bosco
DR10 -2.23 dB -17.20 dB 7:09 04-Persefone
––––––––––––––––––––––––––––––––––––––––

Number of tracks: 7
Official DR value: DR10

Samplerate: 192000 Hz
Channels: 2
Bits per sample: 24
Bitrate: 5148 kbps
Codec: FLAC
================================================================================


Источник оцифровки: susursi7
Код класса состояния винила: NM
Устройство воспроизведения: Pro-Ject RPM 1.3 Genie
Головка звукоснимателя: Audio Technica MC Cartridge AT30E
Предварительный усилитель: Clearaudio Phonostage Nano Phono V2.
АЦП: RME Babyface Pro FS
Программа-оцифровщик: iZotope RX
Обработка: нет
Thanks to the Original customer!