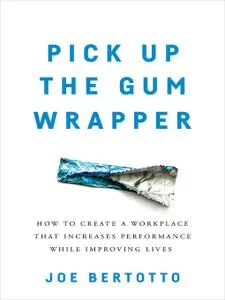 Pick Up the Gum Wrapper: How to Create a Workplace That Increases Performance While Improving Lives by Joe Bertotto
English | December 10th, 2019 | ISBN: 1544505914 | 252 pages | EPUB | 1.53 MB
Why is it that most people start a job with high hopes but eventually become disillusioned? With mounting pressure for results, companies can't afford employees who are going through the motions. The truth is, most employees want to do their best at something they enjoy, feel valued for their contributions, and make an impact. The majority of leaders understand this, but making it happen can be a mystery.