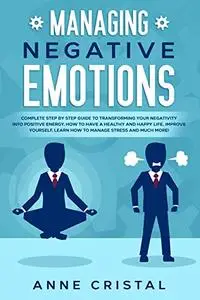 Managing Negative Emotions Complete step by step guide to transforming
English | 2021 | ASIN : B08WK1Y6GL | 85 pages | EPUB | 0.14 MB
Do you ever feel as though your life is ruled by negative emotions? Are you constantly bombarded by negative thoughts? Do the expectations and goals you set for yourself always seem to fail, making you feel as though your life will never be worth anything important? Would you like to eliminate all of the negativity from your life forever?