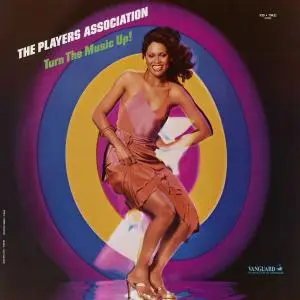 The Players Association - Turn The Music Up! (Remastered) (1977/2020)
FLAC (tracks) 24-bit/192 kHz | Time - 37:11 | 1.41 GB
Studio Master, Official Digital Download | Artwork: Front cover
The Players Association weren't exactly the band du jour in disco's heyday, but they did manage to strike up a modest cult following with their first two releases, reissued here by the excellent Ace Records imprint. Make no mistake, this isn't pure commercial disco à la the chart-toppers of the time; rather, this is a wonderful hybrid of jazz, funk, and disco by skilled musicians. Granted, many of the better tunes here are covers, but "Hustlin'" and "Ride the Groove" are probably the best two tracks the band ever recorded. This is quite easily all the Players Association you could possibly want or need in your record collection.