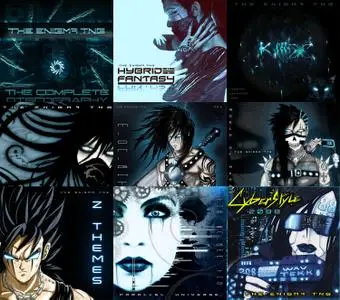 The Enigma TNG: Collection (2014-2019)
FLAC (Tracks) 24-bit/44.1 kHz | Official Digital Download | Time: 39:41:39
Label: Self realesed | ~ 24.12 Gb
Electronic, Rock, Deep Techno, Experimental, Darkwave, Synthwave, Trance, Drum n Bass
Che'Z Enrique Collins (born January 1, 1990), known as The Enigma TNG, is an American music composer and YouTuber. Before becoming "The Enigma TNG," Che'Z created older original tracks as a young teen. Gaining inspiration from artists such as Skrillex, Deadmau5, The Birthday Massacre and many others, he began creating his tracks in FL Studio.