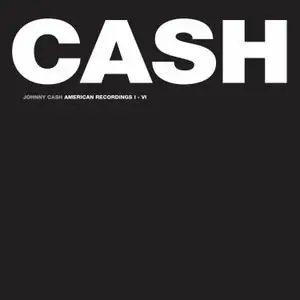 Johnny Cash - American Recordings I-VI (European Box Set Vinyl) (2015)
Vinyl | FLAC (tracks) 24-bit/96kHz & 16-bit/44,1kHz | 5151 & 1352 mb | Artwork: front covers
Contry, Country-Pop | Label: 2015 / American Recordings / 060254721702 / Original European Pressing
All six of the iconic Johnny Cash American Recordings LP's are now available in their entirety in one box for the first time. Produced by legendary producer Rick Rubin these 6 180gsm LP's are housed in a beautiful 12x12 cloth covered box.
Albums included are: American Recordings (1994), Unchained (1996), American III: Solitary Man (2000), American IV: The Man Comes Around (2002), American V: A Hundred Highways (2006), American IV: Ain't No Grave (2010).