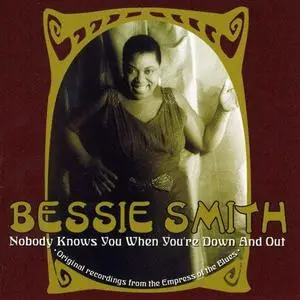 Bessie Smith - Nobody Knows You When You're Down And Out (2007) {Rev-Ola}
WEB Rip | FLAC (no log) | scans | 234 mb
MP3 CBR 320 kbps | RAR | 152 mb
Genre: blues
Nobody Knows You When You're Down And Out
is a 2007 compilation by blues singer Bessie Smith. Recorded between 1924 and 1929, the only song not done by Smith is "Summertime", which is actually that of Billie Holiday. This was released by Rev-Ola.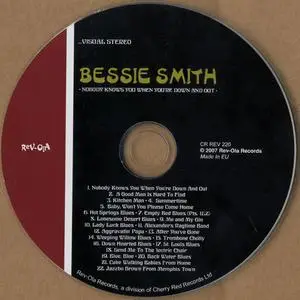 01. Nobody Knows You When You're Down And Out
02. A Good Man Is Hard To Find
03. Kitchen Man
04. Summertime
05. Baby, Won't You Please Come Home
06. Hot Springs Blues
07. Empty Bed Blues
08. Lonesome Desert Blues
09. Me And My Gin
10. Lady Luck Blues
11. Alexander's Ragtime Band
12. Aggravatin' Papa
13. After You've Gone
14. Weeping Willow Blues
15. Trombone Cholly
16. Down Hearted Blues
17. St. Louis Blues
18. Send Me To The 'Lectric Chair
19. Blue, Blue
20. Back Water Blues
21. Cake Walking Babies From Home
22. Jazzbo Brown From Memphis Town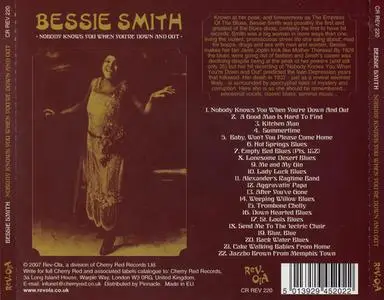 Thank you to the original uploader.