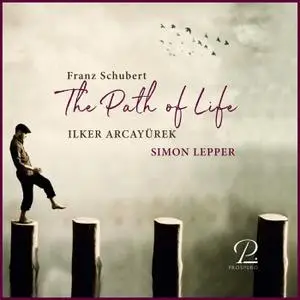 Ilker Arcayürek & Simon Lepper - The Path of Life (2021)
WEB FLAC (tracks) - 227 Mb | MP3 CBR 320 kbps - 153 Mb | 01:06:47
Classical, Vocal | Label: Prospero Classical
When Ilker Arcayürek and his pianist Simon Lepper conceived the album "The Path of Life", it was important to them that it should not be a portrait of a singer and thus another "Best of Schubert" selection, but that a story should be told. The "programme" consists of five chapters, which are seen as stages of life: Love, Longing, Search for Inner Peace, Resignation, Redemption. Playful and in love, the cycle begins. Piningly follows the section of "longing". Love alone does not fulfil the lyrical figure, which is why "Auf der Bruck" introduces an escape from existence and the "search for inner peace". The lyrical I wanders, initially seeking happiness in nature and coming to the realisation in "Laughing and Crying" and "The Wanderer" that no matter where one turns, happiness is short-lived and elusive. Heartbreaking reflection is followed by a farewell to friends and life, before the epilogue is intoned with "Des Fischers Liebesglück". Similarities to the "Leiermann" at the end of "Winterreise" are not coincidental.