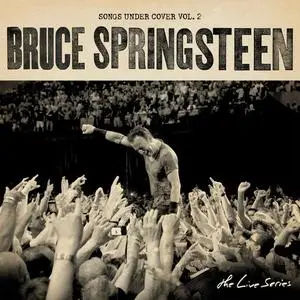 Bruce Springsteen - The Live Series - Songs Under Cover Vol.2 (2020)
FLAC tracks / MP3 320 kbps | 1:04:25 | 443 / 147 Mb
Genre: Classical Soundtrack Rock & Roll / Label: Columbia - Legacy
Like Elvis Presley, Bob Dylan, Neil Young and a few others, Bruce Springsteen transcends the boundaries of the musical genre in which one would try to encase him. Over the years, the New Jersey kid has become a symbol, both musical and ideological. Following in the footsteps of his idol Dylan, the Boss embarked on often poignant snapshots of this crumpled star banner, of the often abused American dream, in short the chronicle of an America on the fringes, of which he remains one of the most sparkling ambassadors… Few musicians have an aura as developed with their audience as he does. Since the beginning of his career in the mid-70s, he has not stopped touring, tirelessly filling stadiums and the largest halls in the world. In his early 60s, the Boss always puts so much soul into his concerts and on record, which explains the constant interest that his many fans have.