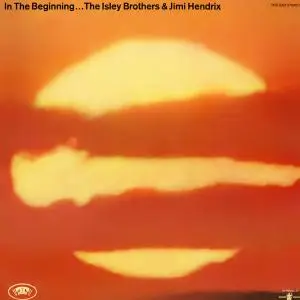 The Isley Brothers & Jimi Hendrix - In the Beginning (1971/2021)
WEB FLAC (tracks) - 168 MB
27:01 | Funk, Soul | Label: Sony
These are the first offerings from the Isley Brothers' T-Neck record label, and many consider special because Jimi Hendrix played lead guitar on them. However, these tracks bombed as singles. "Testify" is noisy and congested, too much is going on. Hendrix's guitar is prominent, and identifies him as conclusively as a DNA sample. The Isleys imitate popular singers Stevie Wonder, Ray Charles, and James Brown on "Testify," but the imitations are weak and sound like clones of each other. "Move Over and Let Me Dance" has some of "Testify"'s problems but works a little better, it has a danceable groove and a much better hook. The only soft selection is "The Last Girl," which has an airy sound, and features a rare laid-back vocal from Ron Isley during this phase of his career. Hendrix fans will love this, but fans of the Isleys' later stuff will not be impressed.