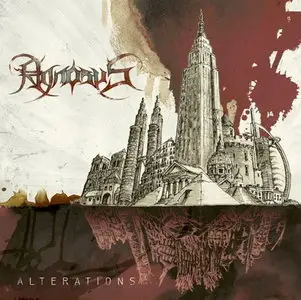 Agnosys - Alterations (2011)
Mp3 | 290 VBR | 112 MB | France
Melodic Death Metal
AGNOSYS was born in Paris in late 2001. After having released a first demo in 2002, Inner Desolation, the band recorded a EP in 2004: Equilibrium. Through years of work, AGNOSYS have managed to find their own identity by combining all their influences, including various bands like Opeth, Monstrosity or Dissection. This identity appears in the actual diversity of the compositions. Each one has a special atmosphere between atmospheric, Death, Thrash and Black Metal, with a Swedish Death Metal basis. Combining complex structures and powerful riffs, the music of AGNOSYS is at once a brutal, melodic and powerful Metal. .
Track List:
1. From The Heights, From The Depths
2. Toward A Crimson Gorged Progeny
3. Inborm Defects
4. Sons Of The Void
5. Banished
6. Le Lac
7. The Ghost Within
8. Tantalos
Total playing time 54:21