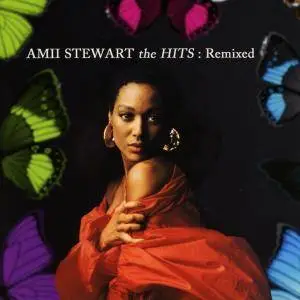 Amii Stewart - The Hits: Remixed (1985) [Expanded Edition, Remasterred 2016]
Disco, Soul, Pop | MP3 320 kbps | 55:18 | ~126 Mb
Label: Cherry Pop | Tracks: 12 | Rls.date: 2016
Digitally remastered and expanded edition of this 1985 remix collection from the R&B vocalist. Amii Stewart was riding high on the European singles charts in 1985, six years after she had scored her first #1 hit. On the back of this new success, former producer Barry Leng decided to issue a double A-Side single featuring Knock On Wood and Light My Fire/137 Disco Heaven in brand new 1985 remixes. The single was a huge success in the UK where it peaked at #7. Leng then set about creating a whole album of new mixes of his Amii Stewart productions which was released as The Hits in late 1985. This remastered reissue adds two bonus tracks plus liner notes by Discussions Magazines Stephen SPAZ Schnee.
TRACKLIST
01 Knock On Wood 4:07
02 You Really Touch My Heart 4:13
03 137 Disco Heaven 2:44
04 Paradise Bird 5:16
05 My Guy, My Girl (Duet With Deon Estus) 4:31
06 Light My Fire 3:54
07 Only A Child In Your Eyes 3:06
08 Step Into The Love Line 3:59
09 Ash 48 2:09
10 Jealousy 5:57
11 Knock On Wood / Ash 48 (1985 12'' Extended Mix) (Bonus Track) 7:45
12 Light My Fire / 137 Disco Heaven (1985 12'' Extended Mix) (Bonus Track) 7:37