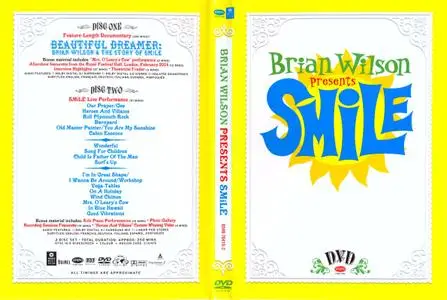 Brian Wilson - Smile (2005)
2xDVD-9: NTSC 16:9 (720x480) VBR, Auto Letterboxed
Dolby AC3, 2 ch / Dolby AC3, 6 ch / LinearPCM, 2 ch
Psychedelic Rock, Pop Rock | 02:46:52+01:39:26 | ~ 13.98 Gb
"My face isn't able to smile," Brian Wilson confides to collaborator Van Dyke Parks in one of this comprehensive double-DVD set's poignant bonus interviews, "but my heart does. "Using vintage clips and the frank insights of Brian's friends and colleagues, writer/producer/director David Leaf (a longtime Wilson confidant and author of the pioneering history The Beach Boys and the California Myth) charts the music legend's spectacular rise to stardom and the troubling gestation and subsequent abandonment of the 1967 album widely anticipated as Wilson's artistic coup de grace. But it's a tale with a triumphant, if 37-year-delayed third act: Smile's unlikely '04 album resurrection and subsequent London concert premiere. The second disc chronicles yet another victorious moment, the tour's glorious homecoming show at L.A.'s Disney Hall, captured with graceful camera work, crisp editing and a 5.1 sound mix that imparts every playful musical nuance. The bonus materials (which include interviews, London clips, a rewarding sessions featurette and a trove of Wilson piano performances, some featuring musicians Carol Kaye and Darian Sahanaja) help make the set a nearly four-hour Smile-lover's dream-come-true. But it's the documentary's candor, a willingness to address Wilson's troubled psyche head-on, that imparts its unusual dramatic gravitas, making its ultimate triumphs all the richer. Wilson aficionados will find few greater joys than seeing their hero back firmly in command behind a recording console–or leading an ecstatic live ensemble through a pop masterpiece long thought lost to the ages.
Brian Wilson - Smile (2005):
Tracklist DVD1:
1 Beautiful Dreamer: Brian Wilson And The Story Of Smile
Bonus Material:
2 Theatrical Trailer
3 Highlights From The World Premiere Of Smile
4 Interview Highlights
Title: DVD1
Size: 7.58 Gb ( 7 945 656,00 KBytes ) - DVD-9
Enabled regions: 1, 2, 3, 4, 5, 6, 7, 8

VTS_01 :
Play Length: 00:00:08
Video: NTSC 4:3 (720x480) VBR
Audio:
English (Dolby AC3, 2 ch)
English (Dolby AC3, 2 ch)
Subtitles:
English

VTS_02 :
Play Length: 00:00:22
Video: NTSC 4:3 (720x480) VBR
Audio:
English (Dolby AC3, 2 ch)
Subtitles:
English

VTS_03 :
Play Length: 00:00:00
Video: NTSC 4:3 (720x480) VBR
Audio:
English (Dolby AC3, 2 ch)
Subtitles:
English

VTS_04 :
Play Length: 01:48:35
Video: NTSC 16:9 (720x480) VBR, Auto Letterboxed
Audio:
English (Dolby AC3, 2 ch)
English (Dolby AC3, 6 ch)
English (Dolby AC3, 2 ch)
Subtitles:
English
Deutsch
Francais
Italiano
Portugues
Espanol

VTS_05 :
Play Length: 00:15:15
Video: NTSC 16:9 (720x480) VBR, Auto Letterboxed
Audio:
English (Dolby AC3, 2 ch)
Subtitles:
English
Deutsch
Francais
Italiano
Portugues
Espanol

VTS_06 :
Play Length: 00:03:24
Video: NTSC 16:9 (720x480) VBR, Auto Letterboxed
Audio:
English (Dolby AC3, 2 ch)
Subtitles:
English
Deutsch
Francais
Italiano
Portugues
Espanol

VTS_07 :
Play Length: 00:02:29
Video: NTSC 16:9 (720x480) VBR, Auto Letterboxed
Audio:
English (Dolby AC3, 2 ch)
English (Dolby AC3, 6 ch)
Subtitles:
English
English
English
English
English
English

VTS_08 :
Play Length: 00:11:06
Video: NTSC 16:9 (720x480) VBR, Auto Letterboxed
Audio:
English (Dolby AC3, 2 ch)
Subtitles:
English
Deutsch
Francais
Italiano
Portugues
Espanol

VTS_09 :
Play Length: 00:04:35
Video: NTSC 16:9 (720x480) VBR, Auto Letterboxed
Audio:
English (Dolby AC3, 2 ch)
Subtitles:
English
Deutsch
Francais
Italiano
Portugues
Espanol

VTS_10 :
Play Length: 00:07:45
Video: NTSC 16:9 (720x480) VBR, Auto Letterboxed
Audio:
English (Dolby AC3, 2 ch)
Subtitles:
English
Deutsch
Francais
Italiano
Portugues
Espanol

VTS_11 :
Play Length: 00:13:43
Video: NTSC 16:9 (720x480) VBR, Auto Letterboxed
Audio:
English (Dolby AC3, 2 ch)
Subtitles:
English
Deutsch
Francais
Italiano
Portugues
Espanol


Tracklist DVD2:
Smile Live Performance:
1 Our Prayer/Gee
2 Heroes And Villains
3 Roll Plymouth Rock
4 Barnyard
5 Old Master Painter/You Are My Sunshine
6 Cabin Essence
7 Wonderful
8 Song For Children
9 Child Is The Father Of Man
10 Surf's Up
11 I'm In Great Shape/I Wanna Be Around/Workshop
12 Vega-Tables
13 On A Holiday
14 Wind Chimes
15 Mrs. O'Leary's Cow
16 In Blue Hawaii
17 Good Vibrations
Bonus Material:
18 Brian Wilson Photo Gallery
19 Brian Wilson A The Piano
20 The Recording Of Brian Wilson Presents Smile Featurette
21 Heroes And Villains Contest-Winning Video By Justin Cole
Title: DVD2
Size: 5.93 Gb ( 6 220 648,00 KBytes ) - DVD-9
Enabled regions: 1, 2, 3, 4, 5, 6, 7, 8

VTS_01 :
Play Length: 00:00:08
Video: NTSC 4:3 (720x480) VBR
Audio:
English (Dolby AC3, 2 ch)
Subtitles:
English

VTS_02 :
Play Length: 00:00:22
Video: NTSC 4:3 (720x480) VBR
Audio:
English (Dolby AC3, 2 ch)
English (Dolby AC3, 2 ch)
Subtitles:
English

VTS_03 :
Play Length: 00:00:00
Video: NTSC 4:3 (720x480) VBR
Audio:
English (Dolby AC3, 2 ch)
Subtitles:
English

VTS_04 :
Play Length: 00:51:51
Video: NTSC 16:9 (720x480) VBR, Auto Letterboxed
Audio:
English (LinearPCM, 2 ch)
English (Dolby AC3, 6 ch)
Subtitles:
English
Deutsch
Francais
Italiano
Portugues
Espanol

VTS_05 :
Play Length: 00:04:55
Video: NTSC 4:3 (720x480) VBR
Audio:
English (Dolby AC3, 2 ch)

VTS_06 :
Play Length: 00:09:04
Video: NTSC 16:9 (720x480) VBR, Auto Letterboxed
Audio:
English (Dolby AC3, 2 ch)

VTS_07 :
Play Length: 00:19:40
Video: NTSC 16:9 (720x480) VBR, Auto Letterboxed
Audio:
English (Dolby AC3, 2 ch)
Subtitles:
English
Deutsch
Francais
Italiano
Portugues
Espanol

VTS_08 :
Play Length: 00:00:46
Video: NTSC 16:9 (720x480) VBR, Auto Letterboxed
Audio:
English (Dolby AC3, 2 ch)

VTS_09 :
Play Length: 00:02:12
Video: NTSC 16:9 (720x480) VBR, Auto Letterboxed
Audio:
English (Dolby AC3, 2 ch)

VTS_10 :
Play Length: 00:03:35
Video: NTSC 16:9 (720x480) VBR, Auto Letterboxed
Audio:
English (Dolby AC3, 2 ch)

VTS_11 :
Play Length: 00:03:37
Video: NTSC 16:9 (720x480) VBR, Auto Letterboxed
Audio:
English (Dolby AC3, 2 ch)

VTS_12 :
Play Length: 00:00:46
Video: NTSC 16:9 (720x480) VBR, Auto Letterboxed
Audio:
English (Dolby AC3, 2 ch)

VTS_13 :
Play Length: 00:00:47
Video: NTSC 16:9 (720x480) VBR, Auto Letterboxed
Audio:
English (Dolby AC3, 2 ch)

VTS_14 :
Play Length: 00:01:34
Video: NTSC 16:9 (720x480) VBR, Auto Letterboxed
Audio:
English (Dolby AC3, 2 ch)

VTS_15 :
Play Length: 00:02:58
Video: NTSC 16:9 (720x480) VBR, Auto Letterboxed
Audio:
English (Dolby AC3, 2 ch)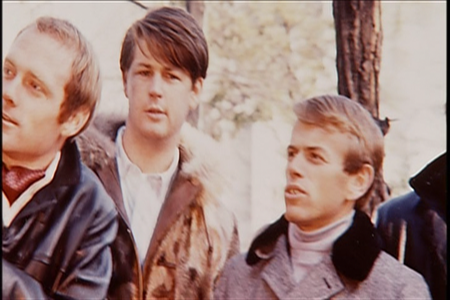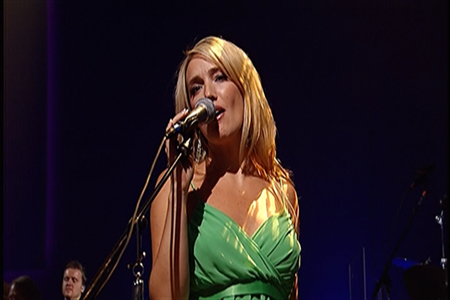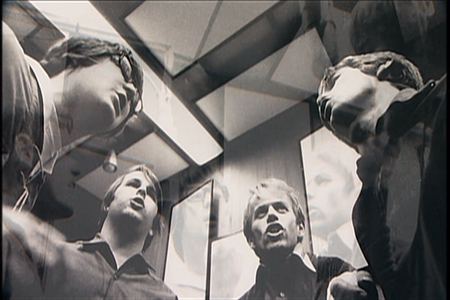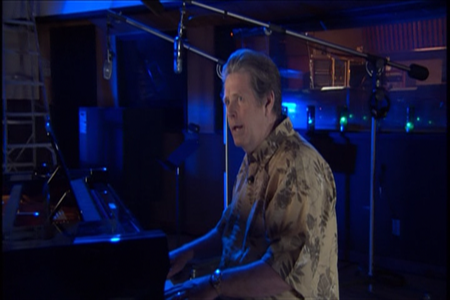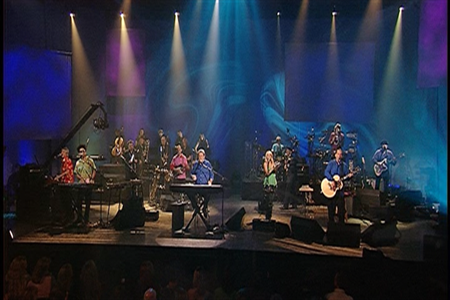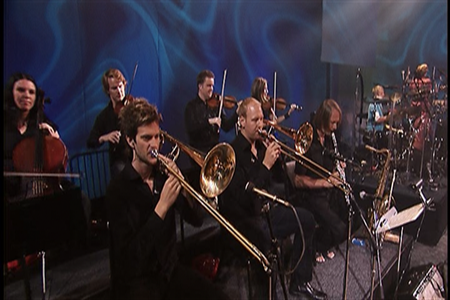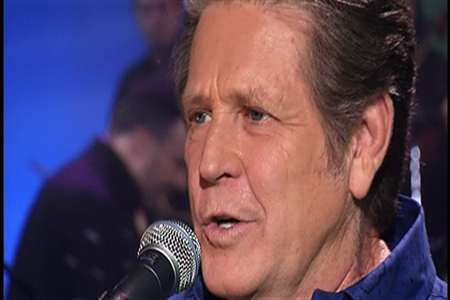 All thanks go to the original releaser
Brian Wilson
in my Blog
Download Brian Wilson - Smile (2005):