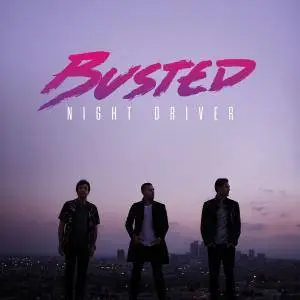 Busted - Night Driver
Pop | MP3 CBR 320 kbps | 43:46 min | 101 MB
Label: Juno Music | Tracks: 12 | Rls.date: 2016
"Busted are back! The original line up of this incredible threesome that took the UK charts by storm in 2002 is back with a new album and new sound and better than ever before.
Having completed a sixteen date sold-out Arena tour this year the band have put the final touches to their third studio album.
Written and recorded in LA with with US producer John Fields the band have produced their best studio album to date, leading the project with their first single, the infectiously catchy 'On What You're On'. "
TRACKLIST
1. Coming Home 03:13
2. Night Driver 03:52
3. On What You're On 03:09
4. New York 04:26
5. Thinking of You 03:15
6. Without It 04:42
7. One of a Kind 03:50
8. I Will Break Your Heart 03:51
9. Kids With Computers 03:16
10. Easy 03:31
11. Out of Our Minds 03:21
12. Those Days Are Gone 03:20