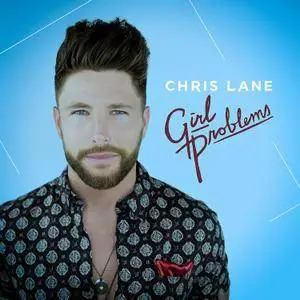 Chris Lane - Girl Problems (2016)
Country, Pop | MP3 320 kbps | 41:18 | ~101 Mb
Label: Big Loud Records | Tracks: 12 | Rls.date: 2016
Chris Lane's debut album GIRL PROBLEMS is fueled by infectious, Top 10 single 'Fix'. Produced by Joey Moi, the 12-track project calls to mind the smooth finesse of Justin Timberlake and the music savvy of Keith Urban. His profile continues to rise with shout-outs from Selena Gomez, Daughtry, Florida Georgia Line, and Lucy Hale.
"I grew up on Garth Brooks and Alan Jackson and Tim McGraw and Kenny Chesney. When I started out as a cover band, I was obsessed with Keith Urban and Jason Aldean and Eric Church; those are the songs I chose to sing as a cover band," Lane remembers. "It was in those moments that I also learned to sing other songs as well. In the midst of all that, I found my voice. Even working in the studio is when I really found it. This is really my style of country music, with other kinds of music as well." Lane's twin brother, Cory, plays drums for him, and the North Carolina native says that his career really is a family affair.
TRACKLIST
1. Fix 3:11
2. For Her 3:32
3. Let Me Love You 4:21
4. Who's It Gonna Be 3:28
5. Back To Me 3:40
6. Maybe 3:17
7. Her Own Kind Of Beautiful 2:45
8. All The Time 3:30
9. Circles (Feat. Mackenzie Porter) 3:42
10. Saturday Night 3:30
11. All About You 3:08
12. Girl Problems 3:14