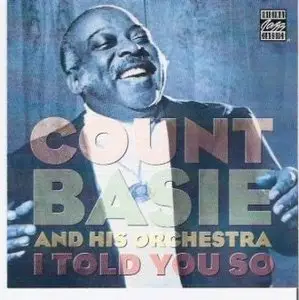 Count Basie - I Told You So (1976)
MP3 | 320 Kbps CBR | 116 Mb | RAR | RS
Jazz
I TOLD YOU SO is a collection of tunes by composer/arranger Bill Holman as performed by Count Basie and his Orchestra. Even though the album was recorded in 1976, toward the end of Basie's career, the energy and level of musicianship is high. Holman's compositions are lively and complex, as the opener, "Tree Frog," with its ever-escalating dialogue between brass and saxophones, aptly demonstrates.
Tracklist:
1. Tree Frog
2. Flirt
3. Blues For Alfy
4. Something To Live For
5. Plain Brown Wrapper
6. Swee' Pea
7. Ticker
8. Too Close For Comfort
9. Told You So
10. The Gift