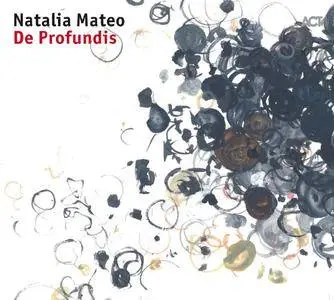 De Profundis - Natalia Mateo
Vocal Jazz | MP3 CBR 320 kbps | 60:28 min | 139 MB
Label: ACT Music | Tracks: 11 | Rls.date: 2017
In 'De Profundis', fast rising jazz singer Natalia Mateo combines the worlds of jazz, Polish folk, and singer-songwriting into a mesmerizing game of illusion. The album is inspired by Mateo s Polish origins, by the influences of her adoptive city of Berlin, and by artists who defy convention like Björk and Joni Mitchell. Mateo captivates the listener with her intensity as much as her restraint. Judiciously sparse instrumentation creates a sense of intimacy and a unique sound. Through originals and covers, singing that can be both gentle/lyrical and angular/punchy, 'De Profundis' reveals Natalia Mateo s individuality in full.
TRACKLIST
01. Bandoska
02. Eternity
03. Elegja Pielgrzyma
04. I Will Always Love You
05. Rosemary's Baby
06. Unsound
07. Prayer
08. Eksplozja Paranoja
09. Dziwny Jest Ten Świat
10. François Villon-Modlitwa
11. To Die of Gravity (Bonus Track)